photo essay
Luke Pyenson | 12.10.2014 | Issue #6/7
This past summer, I traveled to the West Bank.
Though I covered a fair amount of ground, I bookended my trip in and around the holy city of Bethlehem. Tourists flock here by the busload, many of them on religious pilgrimages, and many of them entirely unaware of the fact that they're in Palestine.
I was acutely aware of where I was, and had come on a pilgrimage of my own. Curious about how the political situation manifests itself in the region's gastronomy—a side of Palestine not often shown in the mainstream media—I set out to document the bright, colorful, thoughtful food culture that stands in mighty contrast to our less-than-flattering perceptions of life in the Middle East.
I can't (and don't want to) pretend that this food exists in a vacuum, or that everything is peachy in Palestine (it isn't). What I am hoping to do is show, in the spirit of the holiday season, snapshots from the streets of this wonderful part of the world, too often shrouded in conflict.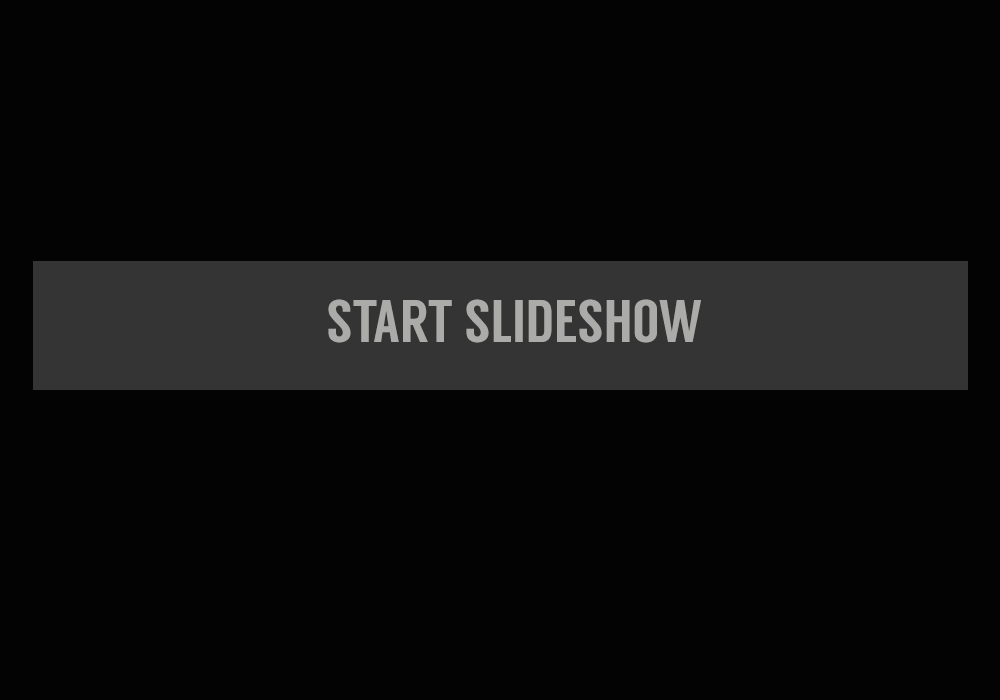 I had already eaten lunch when I walked past Afteem, a legendary falafel shop off of Bethlehem's Manger Square, but seeing this scene unfolding on the sidewalk, I had to stop. I asked the man frying falafel if I could try just one ball, and he happily obliged, refusing any type of payment or compensation (as so many Palestinians so often do). I've always liked falafel as much as anyone else, but I'd never been exposed to falafel as good as this before—perfectly crisp on the outside, ethereal, and subtly spiced on the inside.
While I was in the Bethlehem area, I stayed with an elderly couple—Maryam and Karim—in nearby Beit Sahour. My first morning, I awoke to a gorgeous breakfast spread laid out by Maryam: warm, fluffy bread; homemade apricot jam; a boiled egg; homemade goat's milk labneh; za'atar; and olive oil. I sprinkled za'atar on the labneh and drizzled on some olive oil before going at it first with a spoon and then with bread. I asked Maryam if the za'atar was from their land and the olive oil from their trees. She looked at me and said, "yes," with an implied duh.
My first dinner with Maryam and Karim was sheikh al-mahshi, which literally means "stuffed sheikhs." In this dish, baby squash ("kousa" in Arabic, sometimes called "kousa squash" in English) are stuffed with ground meat and pine nuts and gently simmered in a fresh onion-laden tomato sauce spiced with allspice and other warm accents. Some versions of this dish use baby eggplants in place of squash, and some say that "sheikh" refers to the preferential status of these small, plump, specimens bursting with concentrated flavor.
Another dinner at the house in Beit Sahour was moussaq'a, sometimes pronounced moussa'a. Like the Greek version, eggplant is featured prominently. However, in place of béchamel and potatoes, the eggplant is simmered in a spiced tomato sauce with ground meat and green bell pepper. Maryam served it alongside cilantro-and-garlic-scented rice topped with fried slivered almonds. Because I'd mentioned before dinner that I only knew about the Greek version of moussaka, they asked me, half-joking, which version I preferred now that I'd tasted both. I answered diplomatically and truthfully that I couldn't get enough of the Palestinian version, and proved it the next day by eating it again for lunch.
On my second day in the Bethlehem area, I visited the nearby town of Beit Jala, home to an organic farm and restaurant called Hosh Jasmin. This is the view from the farmhouse's porch-like enclosure, where I nursed a Taybeh beer—produced at the first microbrewery in the Middle East, outside Ramallah—while awaiting what turned out to be an incredible lunch. Owner Mazen Saadeh and his crew produce all the restaurant's superb olive oil from these olive trees spreading out into the valley, and harvest fruit and nuts from the many apricot, almond, and fig trees.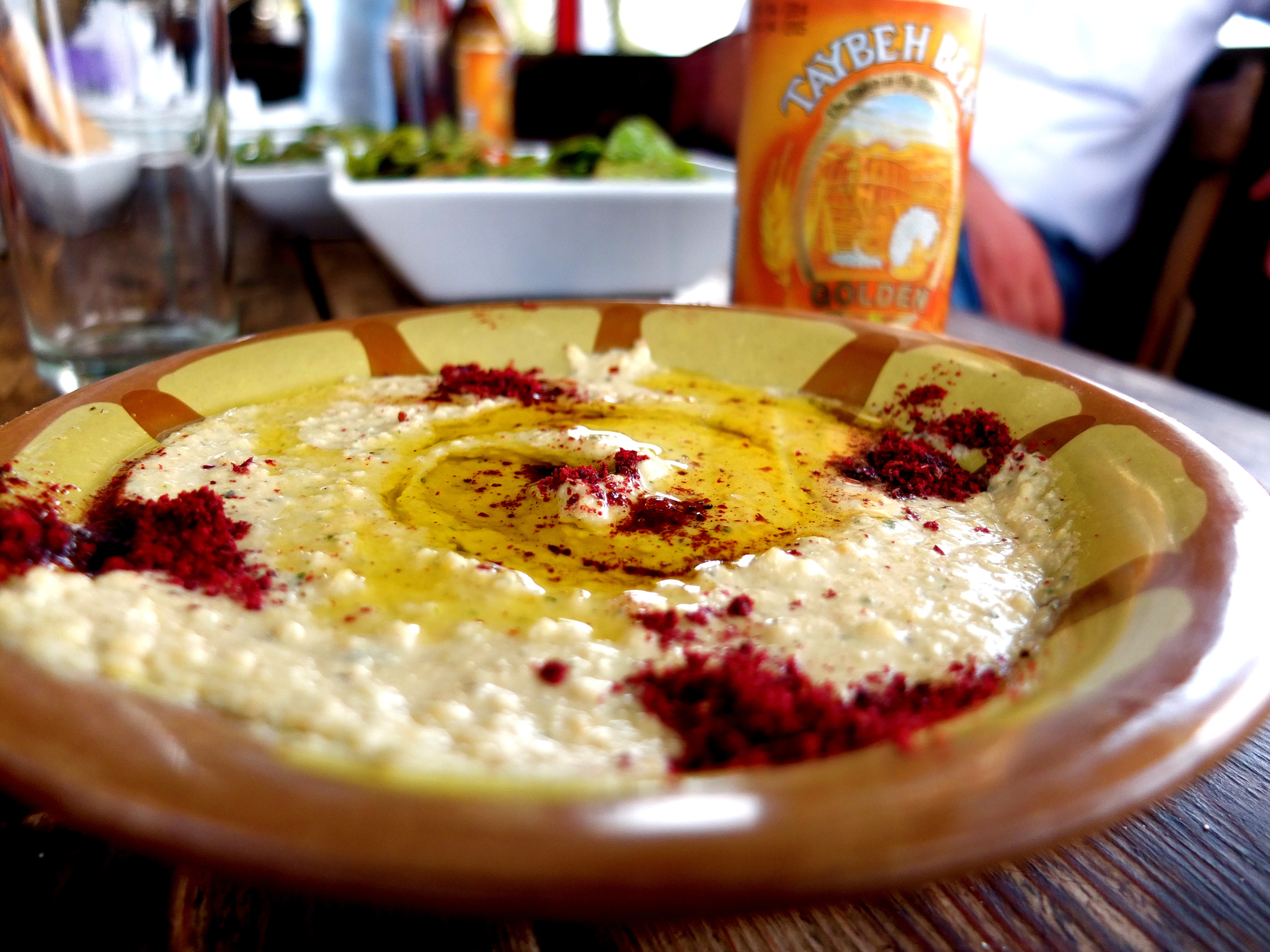 My first meal at Hosh Jasmin included this fabulous hummus, drizzled with their olive oil and sprinkled with tart, deep red sumac. Hummus is of course quite contentious in this part of the world. While the image—occasionally evoked—of Israelis and Palestinians sitting in a big circle, holding hands, and reconciling over a big bowl of hummus is unfortunately a little too Eat, Pray, Love to be true, I do agree with the following message I saw spray-painted on the separation wall: "MAKE HUMMUS NOT WAR"
The second time I visited Hosh Jasmin, I spent a day in the kitchen with Alaa Qassas, one of the restaurant's employees, learning to make some of their specialties. When I arrived, he was gently rolling balls of dough to make these beauties—fluffy and studded with nigella seeds. Warm out of the outdoor wood-fired oven and dipped into olive oil and za'atar, this was easily one of the culinary highlights of my trip. Sometimes there's really nothing as viscerally and emotionally satisfying as warm bread and olive oil.
Hosh Jasmin is especially known for its musakhan, one of the most uniquely Palestinian dishes. This is, in oversimplified terms, a pizza-like dish of caramelized onions and chicken over dense flatbread called tabun. Musakhan's distinct and addictive flavor comes from the extremely liberal use of sumac in seasoning both the onions and the chicken; sometimes even more is sprinkled on top for good measure. I wish the shitty pizza place across the street from my apartment sold musakhan instead.
Apart from Hosh Jasmin, Beit Jala is home to what you might call Palestine's only "destination restaurant." Set in the winding, hilly center of town, Qa'abar is known for spatchcocked, charcoal-grilled chicken and the insanely delicious garlic spread (toum or toumeh in Arabic) served with it. The restaurant's elderly proprietor is one of those cooks who figured out one thing he does really well and, for the good of humanity, consistently churns it out day after day, decade after decade. Qa'abar is said to have been a favorite of notorious fresser Ariel Sharon, who was particularly fond of the toum and would apparently send his driver into the West Bank for large quantities of the stuff.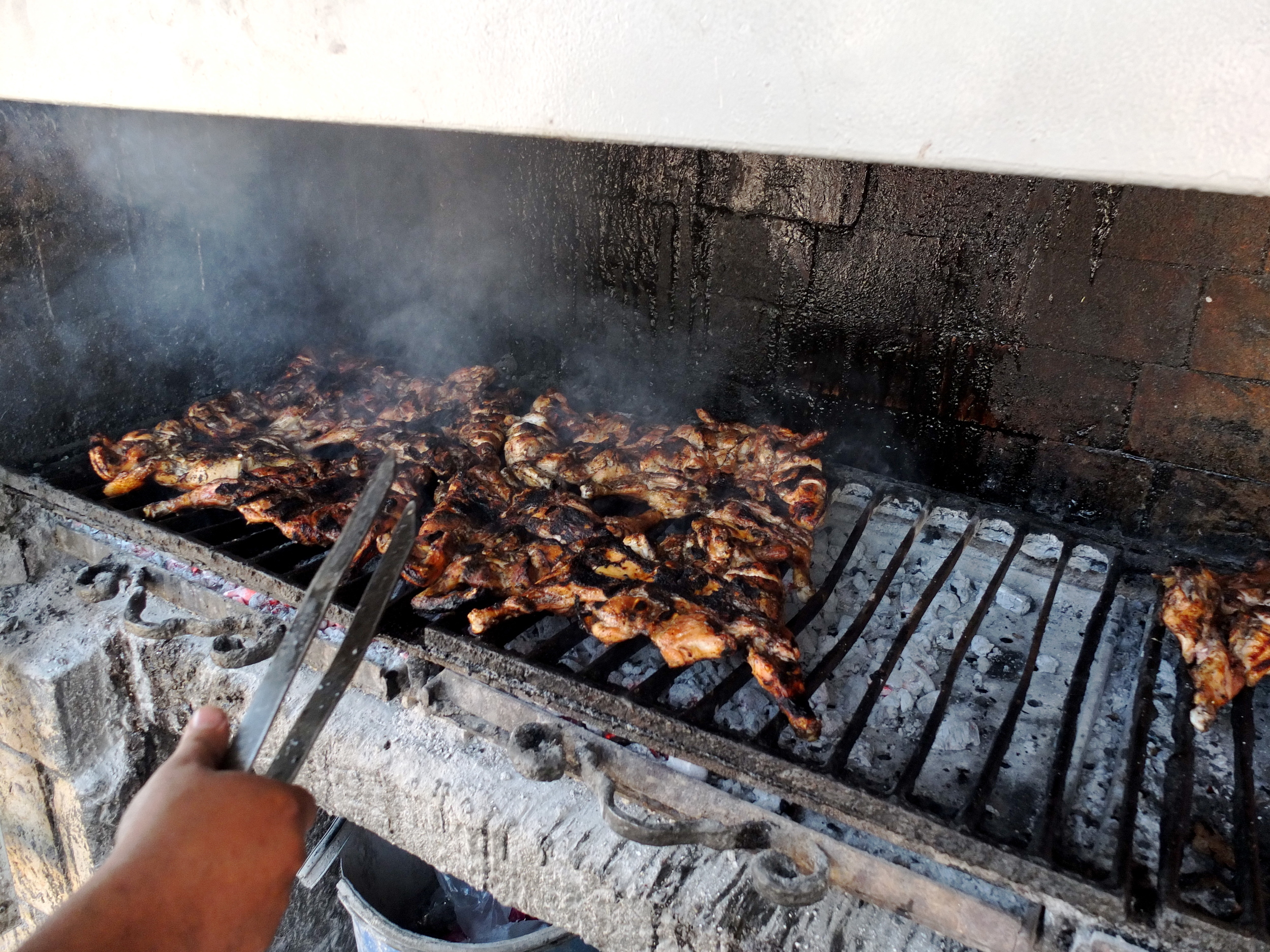 I'm not really sure what the secret to Qa'abar's chicken is, but I was told that it's locally sourced and simply seasoned. This is the grill on which it's prepared—of all the photos in this collection, this is the one I wish I could smell.
This is a photo of some tourists snapping pics around Bethlehem. A group of them—I determined they were Christian pilgrims from the American South—were eating at Qa'abar when I had lunch there. Their pushy guides were trying to rush them through lunch to continue their touring, but at least one guy was having none of it. "This is the best meal we've had yet!" he countered.